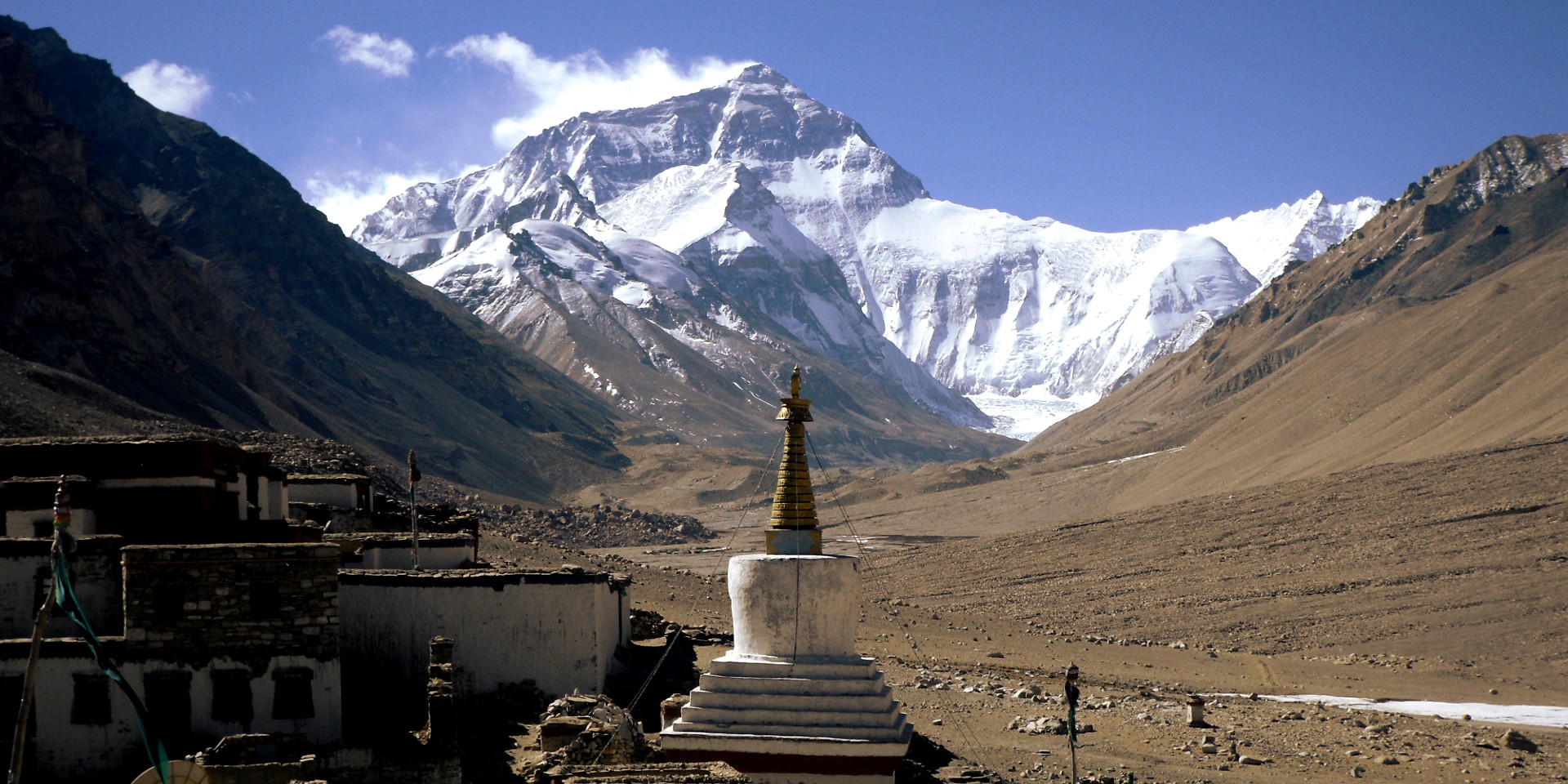 10 days – 7-day drive from Lhasa to Kathmandu via Gyantse, Shigatse, Rongbuk, and Kyirong
Tours of the Potala, Norbu Lingka, Jokhang & Barkhor, Sera & Drepung monasteries, Tashi Lhunpo, and Palkor Chode

7-day drive through the Tibetan plateau with stops at Gyantse, Shigatse, Xegar, Rongbuk, and Kyirong

Encounter the awe-inspiring North face of Everest

Visit Sakya and Rongbuk monasteries, Discover the spectacular Kyirong valley

Flight over the Himalaya from Kathmandu to Lhasa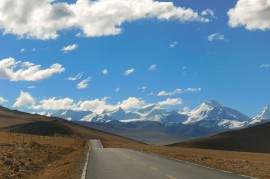 Lhasa – Kathmandu Overland is the ultimate overland trip taking you across Central Tibet to descend right through the Himalaya to Nepal. You visit the key shrines and monasteries and traverse the desolate, breathtaking vastness of the Tibetan plateau to encounter the magnificent North face of Everest. And you discover the warmth and profound spiritualism of the Tibetan people.
Our trans-Himalayan adventure begins with the spectacular hour-long flight over Mt. Everest and the Himalaya to Lhasa, the religious and spiritual center of Tibet. For the next two days we acclimatize and take in the sights in and around Lhasa. We then begin our drive across the Tibetan plateau, skirting the Yamdrok Tso to Gyantse. We visit the Palkor Chode and Kumbum stupa before continuing to Shigatse, Tibet's second largest city. Here we visit the Tashi Lhunpo, the seat of the Panchen Lama. We then turn off the Friendship Highway to visit the Sakya monastery, before crossing two 5,000m / 16,000′ passes to Rongbuk, the highest monastery in the world. A morning excursion to Everest Base Camp is rewarded with a dramatic view of the North face of Everest. We meet the Friendship Highway near Tingri and descend to the beautiful Kyirong valley where our Tibet experience nears the end. We cross the border to Rasuwa and drive through the middle hills of Nepal to Kathmandu.
On this classic 10-day tour, the sights in and around Lhasa and the adventure of the trans-Himalayan drive across the desolately beautiful valleys of Central Tibet will leave you inspired by the rich religious heritage and spiritualism of the Tibetan people, and overwhelmed by the spellbinding landscapes of the Roof of the World.
Note: This tour is subject to the Nepal – Tibet border being opened by the Chinese authorities, which is expected by August. In the event that the border isn't reopened, we are offering the 10-day fly-in and fly-out Tibet Overland tour as an alternative.
Trip Itinerary
Day 1  Fly Kathmandu – Gongkar; drive to Lhasa.
Days 2-3  Lhasa: the Jokhang, Potala, Norbu Lingka, Sera and Drepung monasteries.
Day 4  Drive to Gyantse skirting the Yamdrok Tso.
Day 5  Morning visit Palkor Chode and Kumbum stupa. Late morning drive to Shigatse. Visit Tashilhunpo monastery.
Day 6 Drive to Xegar, visiting Sakya Monastery en route.
Day 7 Drive to Rongbuk. Visit Rongbuk Monastery.
Day 8 Early morning excursion to Everest Base Camp. Drive to Tingri.
Day 9  Drive to Kyirong.
Day 10  Drive to Rasuwagadhi; change transport and drive to Kathmandu.
Dates and Pricing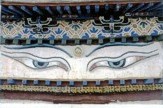 Aug 29 - Sep 7
Sep 26 - Oct 5

Oct 24 - Nov 2
Nov 21 - Nov 30

Standard Hotels
4 - 5 persons
US$ 1670
6 - 8 persons
US$ 1480
9 - 12 persons
US$ 1410
Single room supplement
US$ 305
Airfare Kathmandu - Lhasa
US$ 390
Cost Information
| | |
| --- | --- |
| | Standard Hotels |
| Lhasa | Hotel Dhood Gu |
| Gyantse | Gyantse Yeti Hotel |
| Shigatse | Shigatse Hotel |
| Xegar | Everest Hotel |
| Rongbuk | Hotel Everest View |
| Tingri | Snow Leopard Guest House |
| Kyirong | Guest House |
Suggested Trips