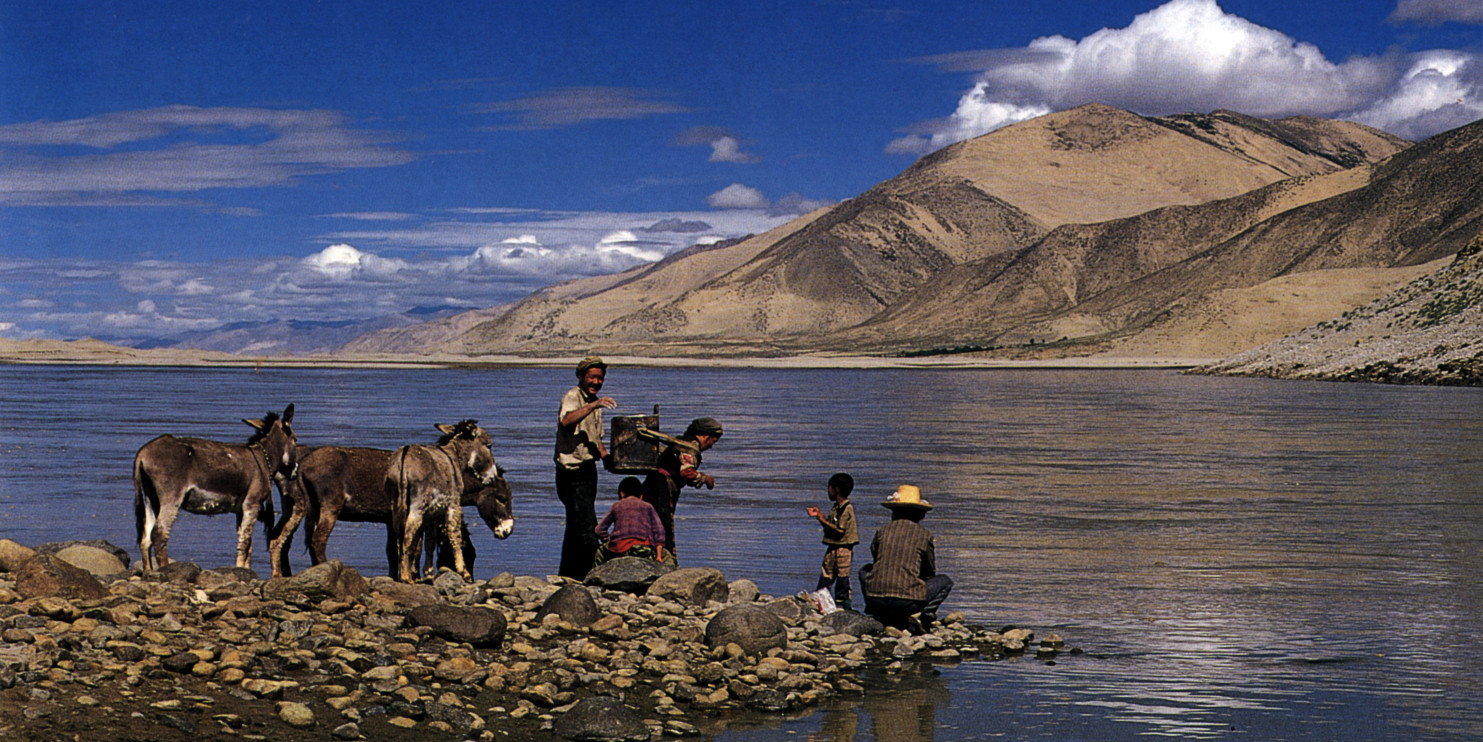 10 days – 5-day drive from Lhasa to Shigatse, Rongbuk, Sakya, Gyantse, and Tsedang
Tours of the Potala, Norbu Lingka, Jokhang & Barkhor, Sera & Drepung monasteries, Tashi Lhunpo, and Palkor Chode

5-day drive through the Tibetan plateau with stops at Shigatse, Rongbuk, Sakya, Gyantse, and Tsedang

Encounter the awe-inspiring North face of Everest

Explore the Yarlung valley – the cradle of Tibetan civilization, Visit the historic Samye, Sakya and Rongbuk monasteries

Flights over the Himalaya between Kathmandu and Lhasa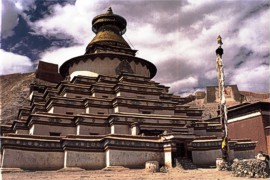 Tibet Overland is a classic journey offering a complete cross section of Central Tibet. You visit the key shrines and monasteries in the major towns of Lhasa, Shigatse, and Gyantse. You behold the desolate, breathtaking vastness of the Tibetan plateau and encounter the magnificent North face of Everest. And you discover the warmth and profound spiritualism of the Tibetan people.
The adventure begins with the spectacular one-hour flight over Mt. Everest and the Himalaya to Lhasa, the religious and spiritual center of Tibet. After spending the next two days acclimatizing and taking in the sights in and around Lhasa, we drive across the Tibetan plateau crossing two 5,000m / 16,000′ passes to Rongbuk, the highest monastery in the world. A morning excursion to Everest Base Camp brings us up close to the dramatic North face of Everest. On our return to Shigatse we detour to overnight at Sakya. Staying at the charming town of Gyantse, we continue along the turquoise waters of the Yamdrok Tso and the Yarlung Tsangpo to Tsedang, visiting the historic Samye monastery en route. Our last day is spent exploring the Yarlung valley: Trandruk, the oldest monastery in Tibet, Yumbulagang, the oldest building, and Chongye – the valley of the kings – where the first rulers of Tibet were entombed.
On this comprehensive 10-day tour you see the major sights of Central Tibet and experience the adventure of the trans-Himalayan drive across its desolately beautiful valleys. Tibet Overland will leave you inspired by the rich religious heritage and spiritualism of the Tibetan people, and overwhelmed by the spellbinding landscapes of the Roof of the World.
Note: This fly-in and fly-out tour is being offered as an alternative to our more popular fly-in and drive-out Lhasa – Kathmandu Overland tour, which is unavailable until the Chinese authorities open the Kyirong border.
Trip Itinerary
Day 1  Fly Kathmandu – Gongkar; drive to Lhasa.
Days 2-3  Lhasa: the Jokhang, Potala, Norbu Lingka, Sera and Drepung monasteries.
Day 4  Drive to Shigatse along the Yarlung Tsangpo. Visit Tashilhunpo monastery.
Day 5  Drive to Rongbuk. Visit Rongbuk Monastery.
Day 6  Early morning excursion to Everest Base Camp. Drive to Sakya. Visit Sakya Monastery.
Day 7  Drive to Gyantse. Visit Palkor Chode and Kumbum Stupa.
Day 8  Drive to Tsedang, skirting Yamdrok Tso. Visit Samye Monastery en route.
Day 9  Yarlung Valley: Trandruk Monastery, Yumbulagang, and Chongye valley.
Day 10  Drive to Gongkar airport for flight to Kathmandu.
Dates and Pricing

Aug 29 - Sep 7
Sep 26 - Oct 5

Oct 24 - Nov 2
Nov 22 - Dec 1

Standard Hotels
4 - 5 persons
US$ 1,555
6 - 8 persons
US$ 1,395
9 - 12 persons
US$ 1,330
Single room supplement
US$ 350
Airfare Kathmandu - Lhasa - Kathmandu
US$ 632
Cost Information
| | |
| --- | --- |
| | Standard Hotels |
| Lhasa | Hotel Dhood Gu |
| Shigatse | Shigatse Hotel |
| Rongbuk | Hotel Everest View |
| Sakya | Sakya Hotel |
| Gyantse | Gyantse Yeti Hotel |
| Tsedang | Tsedang Hotel |
Suggested Trips