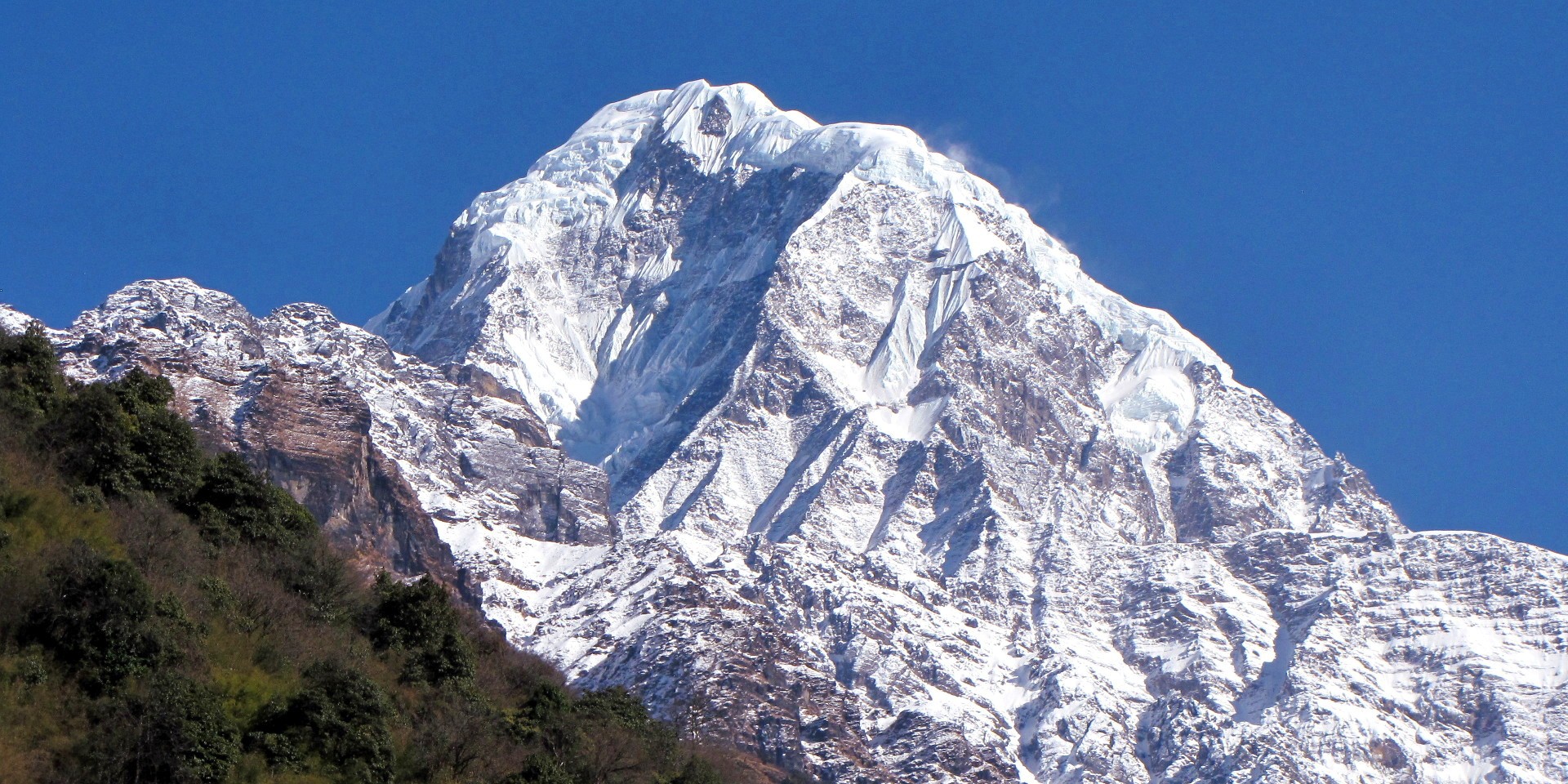 18 days – An outstanding "off-the-beaten-track" community and wilderness trek
14 days demanding trekking in the middle hills and high Himalaya (maximum elevation 4,827m / 15,830′)

Spectacular close-up views of the Annapurna & Dhaulagiri Himal

Encounter seldom-visited Brahmin & Magar settlements of the middle hills

High Himalaya wilderness experience
The ideal trip for those wishing to get "off the beaten tracks". This trek has you spending the better part in the peace of the mountains and away from the popular trekking trails. This lodge-based trek offers the best of the glorious Annapurna region: breathtaking mountain views, remote ethnic villages, high-Himalaya wilderness, and even some trekking on the popular trails.

The trek begins at the trail-head in Nayapul and takes a seldom-trekked route to Poon Hill, passing through forested areas, interesting Brahmin and Magar settlements, and terraced cultivation. We stay in community lodges along the way. At Mohare, we take in a marvelous view of sunrise over the Himalaya — comparable to that from Poon Hill. We then venture beyond into a pristine alpine wilderness amidst dramatic close-up views of two majestic 8,000m / 26,000? ranges, the Annapurna & Dhaulagiri Himal. This is the domain of many exotic species of wildlife including the Himalayan Tahr (mountain goat), the endangered Red Panda, and the iridescent Impeyan Pheasant or Danfe, the national bird of Nepal. The highlight and high-point of the trek is the sacred lake of Khayer Barahi Tal, from where the summit of Annapurna South appears close enough to touch. After a week in isolated high-Himalayan splendor, we descend to meet the main trekking trail above the Gurung village of Ghandruk.

An incomparable trek combining spectacular Himalayan wilderness with the cultural encounters of the lower hills.
Trip Itinerary
Day 1  Arrival and orientation.
Day 2  Morning drive to Pokhara. Rest of day at leisure.
Days 3-5  Drive Pokhara (884m / 2,900′) to Nayapul (900m / 2,950′); trek through Brahmin and Magar settlements to Nangi (2,320m / 7,610′).
Days 6-7  Trek to Mohare (3,320m / 10,890′). Enjoy a dawn panorama of the Central Nepal Himalaya and continue via Poon Hill (3,210m / 10,530′) to meet the main trail at Ghorepani (2,870m / 9,410′).
Days 8-10  Leave the main trail to head up to Khopra ridge (3,660m / 12,010′) with stops at Swanta (2,270m / 7,446′) and Dhan Kharka (3,026m / 9,930′).
Day 11  Day excursion to Khayer Lake (4,827m / 15,830′).
Days 12-14  Descend via Bayeli Kharka (3,450m / 11,320′) to meet the main trail at Tadapani (2,710m / 8,890′). Continue to Ghandruk (2,150m / 7,050′).
Days 15-16  Trek across the Modi Khola gorge to Pothana (1,990m / 6,530′). Finish trek at Phedi (1,130m / 3,710′). Drive to Pokhara.
Day 17  Drive to Kathmandu.
Day 18  Departure.
Dates and Pricing

Sep 28 - Oct 15
Oct 12 - Oct 29
Oct 26 - Nov 12
Nov 9 - Nov 26
Nov 23 - Dec 10

Feb 26 - Mar 15
Mar 12 - Mar 29
Mar 26 - Apr 12
Apr 9 - Apr 26
Apr 23 - May 10

Standard Hotels
2 - 5 persons
US$ 1,215
6 - 12 persons
US$ 1,089
Single room supplement
US$ 150
Cost Information
| | |
| --- | --- |
| | Standard Hotels |
| Kathmandu | Nirvana Garden Hotel |
| Pokhara | Hotel Trek-O-Tel |
Suggested Trips