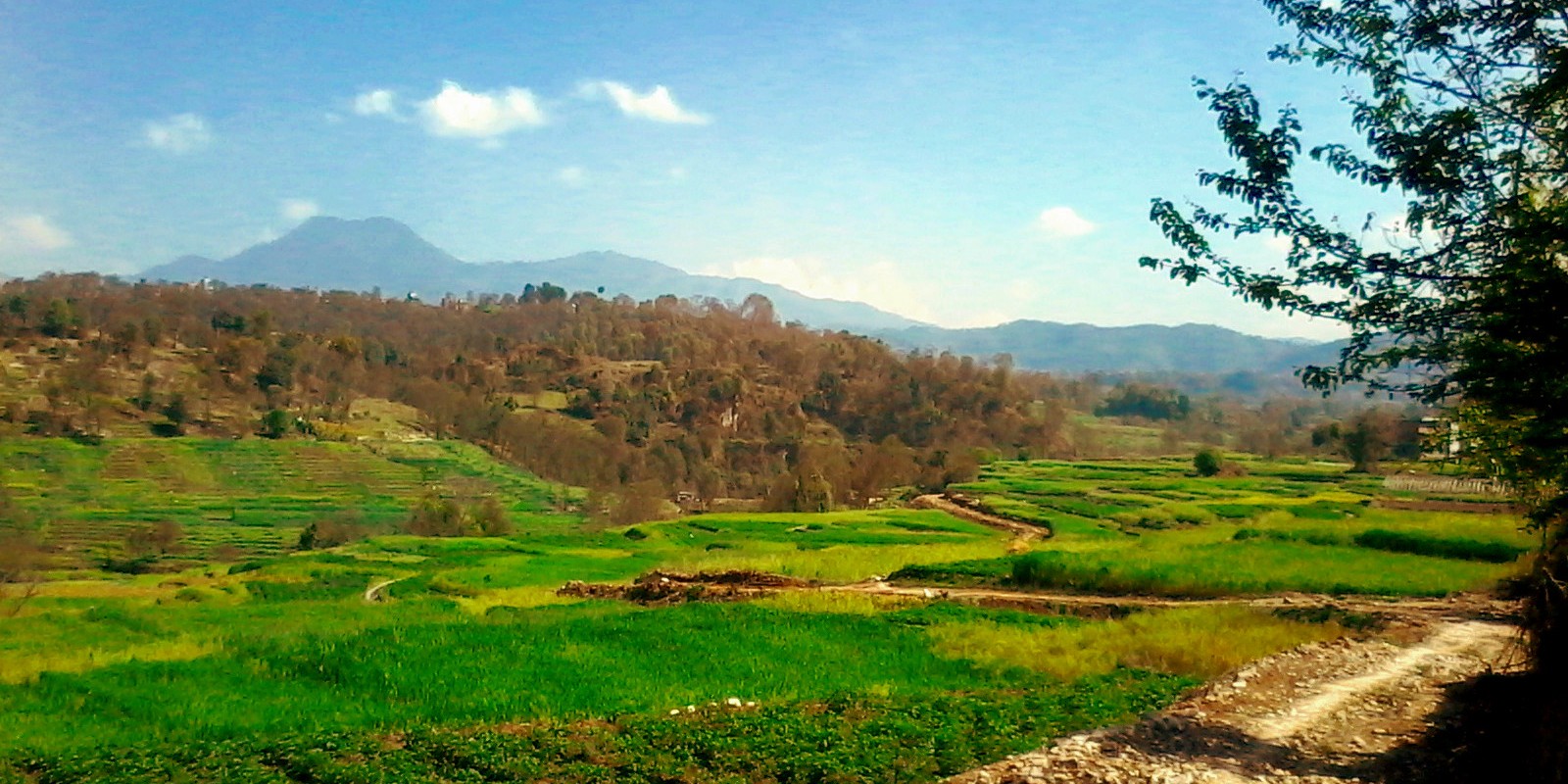 The classic day-hike in the southern Kathmandu valley rimland
1-day easy hike from Kathmandu

Superb panoramas of the Himalaya and the Kathmandu Valley

Plentiful encounters with the rural Valley rim dwellers

Explore the historic Newar settlement of Kirtipur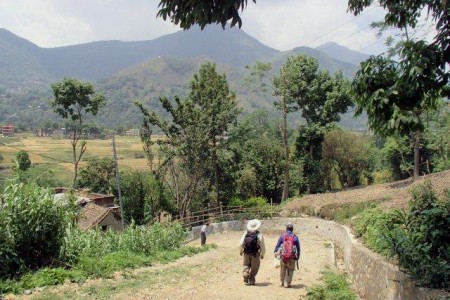 A day trip to the Newar towns and villages in the southwest corner of the valley.Starting with a short drive to explore the historic town of Kirtipur, we hike through the beautiful cultivated countryside and scattered settlements of Panga. We ascend to Bosan ridge – the highest point on our hike (1,609 m) and also a famed vantage point with beautiful views of Kathmandu Valley and northern Himalayan range. After a picnic lunch, we hike through the predominantly Tamang village and the Hattiban forest and then cross the Bagmati river – close to where it drains the entire Kathmandu valley – on a suspension footbridge to arrive at the medieval Newar sister towns of Khokana and Bungamati. Khokana is renowned for its mustard-oil presses and Bungamati has traditionally been a woodcarver's town. From here we drive back to Kathmandu, arriving late afternoon.

Southern Settlements is quite simply the best day out in Kathmandu!
Trip Itinerary
Day 1  Drive (30 min) to Kirtipur (1,334m / 4,380′); explore Kirtipur. Hike through cultivation and scattered settlements along the valley bottom, climb Bosan ridge (1,609m / 5,279′) and hike through Bosan village and Hattiban forest to the south-west rim of the valley and cross the Bagmati below Khokana. Explore the twin sister villages of Khokana and Bungamati; here we meet our transport and drive back to Kathmandu. Picnic lunch en route.
Dates and Pricing

We offer fixed-date departures every Wednesday and Saturday from October through May. We also operate a Monsoon version of this trip - check with us for dates.
Suggested Trips