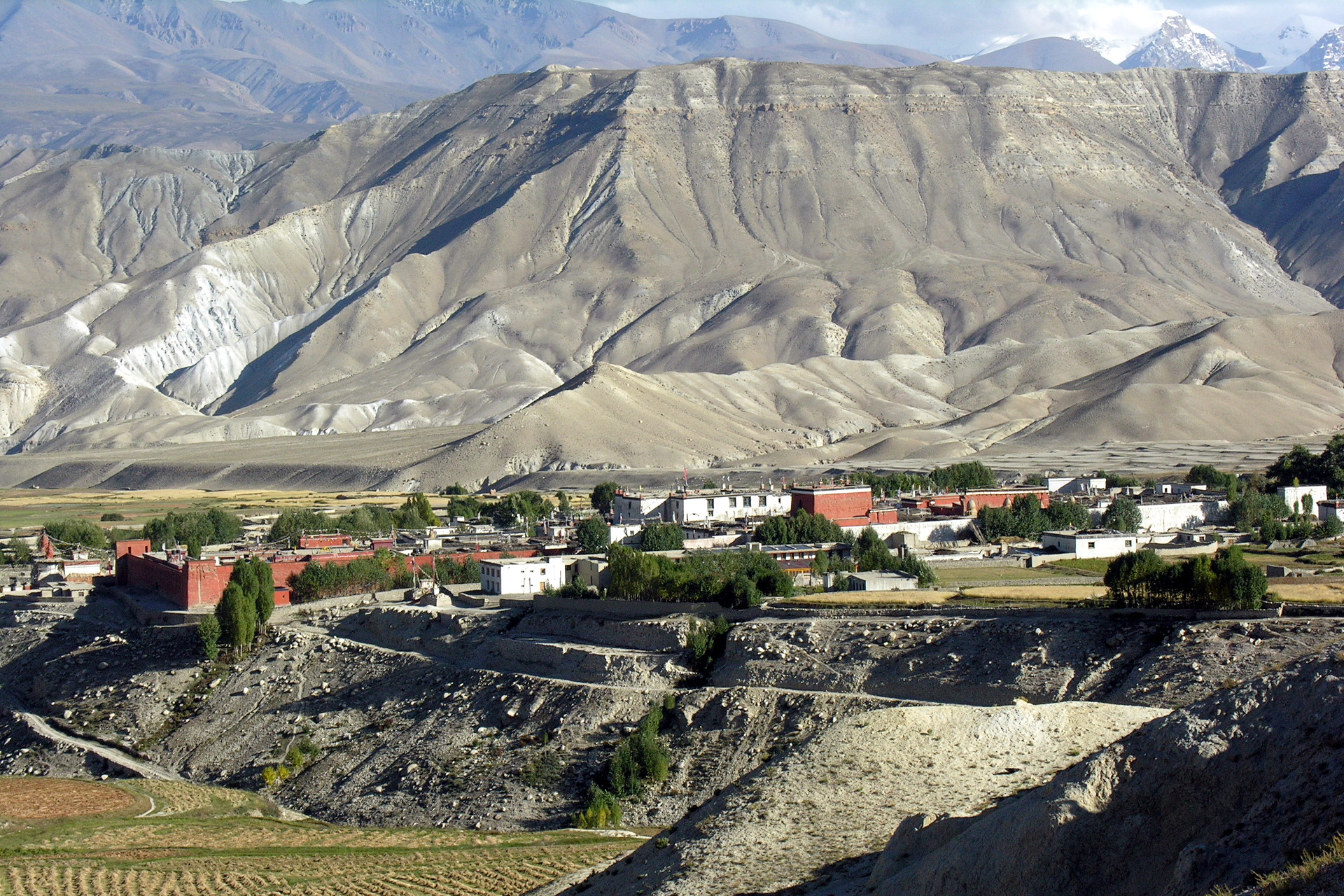 18 days – 14-day trek to the exotic cultural enclave of Lo Manthang
14 days challenging trekking in the trans-Himalaya

Three days of exploration around the fabled kingdom of Lo Manthang

Spectacular views of Annapurna, Dhaulagiri, & Nilgiri Himal ranges

Cultural encounters with the ethnic people of Tibetan descent

Leisure in Kathmandu & Pokhara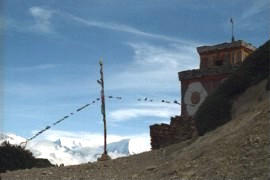 Opened to outsiders only as late as 1991, travel to Mustang is still restricted by hefty permit fees, but the forbidden "Kingdom within a kingdom" of Lo Manthang must nevertheless rate as one of the world's most exotic cultural destinations. This trans-Himalayan enclave of Nepal bordering Tibet to the North of the Annapurna Himal is among the most isolated and best-preserved cultural jewels of the Himalaya. After the Chinese occupation of Tibet, Mustang, along with Dolpo, has become one of the few remaining pockets where the Tibetan Buddhist tradition continues to flourish since bygone days.Starting from the rustic lake-valley of Pokhara, we take a captivating mountain flight up the Kali Gandaki gorge – the world's deepest, running between the 8,000m / 26,000′ ranges of Annapurna & Dhaulagiri – to Jomsom, on the Annapurna circuit trail. The transformation from the sub-tropical foothills around Pokhara to the arid semi-desert biotope of the trans-Himalaya is dramatic. At Kagbeni we leave the main trail to head North across the upper reaches of the Thak Khola canyon towards the vast Tibetan plateau. We arrive at the fabled walled capital of Lo Manthang in four days, trekking through some almost literally "out-of-this-world" landscape. We spend the next two days exploring nearby monasteries and settlements. On our return, we make a detour to the Jhong Khola valley and visit the shrine at Muktinath.One of the classic cultural treks of the world, the journey to Mustang is a worthy contender as a substitute for the rigorous Dolpo treks, and (like the Dolpo treks) is best experienced in the summer. A fascinating spell in a timeless, magical land not to be missed by anyone with an interest in ancient living Tibetan Buddhist religious culture.
Trip Itinerary
Day 1  Arrive Kathmandu. Orientation.
Day 2  Morning drive to Pokhara. Rest of day at leisure.
Day 3  Early morning flight Pokhara – Jomsom (2,760m / 9,050′); trek to Kagbeni (2,840m / 9,320′).
Days 4-7  Upper Mustang: Trek to Lo-Manthang (3,840m / 12,600′) , stopping en route at Chele (3,100m / 10,170′), Geling (3,570m / 11,710′), and Tsarang (3,575m / 11,730′).
Days 8-9  Upper Mustang: Exploration around Lo-Manthang.
Days 10-12  Upper Mustang: return via Ghami (3,460m / 11,350′) and Samar (3,620m / 11,870′) and detour to Chhuksang (2,980m / 9,770′).
Day 13-14  Trek to Jharkot (3,500m / 11,480′) in the Jhong Khola valley. Excursion to Muktinath (3,800m /12, 460′).
Day 15  Trek to Jomsom via Lupra (3,000m / 9,840′).
Day 16  Early morning flight Jomsom – Pokhara. Rest of day at leisure.
Day 17  Drive to Kathmandu.
Day 18  Depart for onward destination.
Dates and Pricing

Jun 13 - Jun 30
Jul 13 - Jul 30

Standard Hotels
2 - 5 persons
US$ 2,043
6 - 12 persons
US$ 1,917
Single room supplement
US$ 164
Airfare Pokhara - Jomsom - Pokhara
US$ 250
Cost Information
| | |
| --- | --- |
| | Standard Hotels |
| Kathmandu | Nirvana Garden Hotel |
| Pokhara | Hotel Trek-O-Tel |
Suggested Trips